Your Go-To Jet Ski Rental Company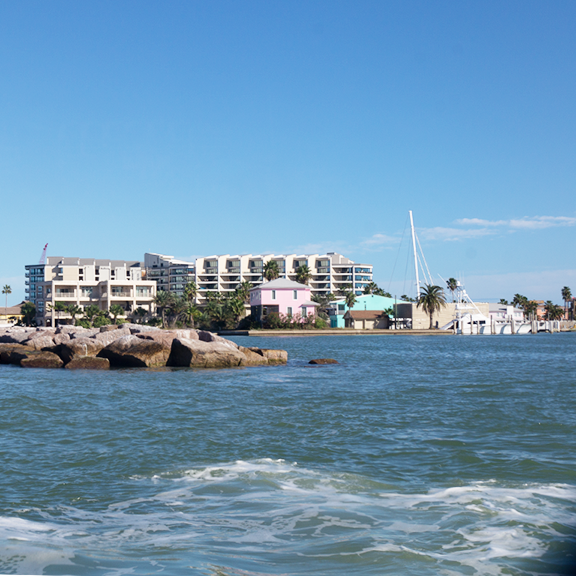 Explore the Bay
Port Aransas is easily one of Texas' most favorite and closest beach getaways! The wide beaches and sunshine create the perfect place to start your visit to the Lone Star State's unique coastline, which is home to numerous bird species, marine life, and wetlands. Visit the uninhabited St. Jo's island where people enjoy the solitude to fish, beach comb for shells, surf, and swim!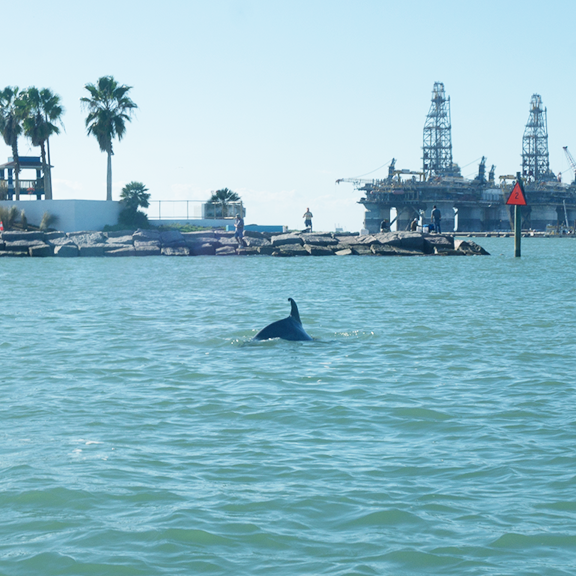 Dolphin Watch
Catch amazing waves on our two or three-seater Sea-Doos, and watch the resident dolphins play and engage with riders! While we're out, you will spot other beautiful Port Aransas Bay wildlife, like the endangered coastal whooping crane.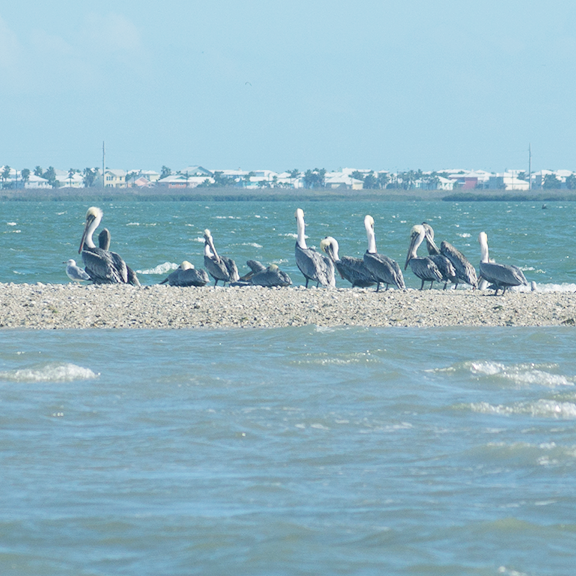 Site Seeing
Bring the whole family and explore Port Aransas' famous Seashell Island, Pirate Island, and Pelican Bay to see the alphabet cones, zig zag scallops, giant horse conchs, lightening whelks, coral, and famous sand dollars!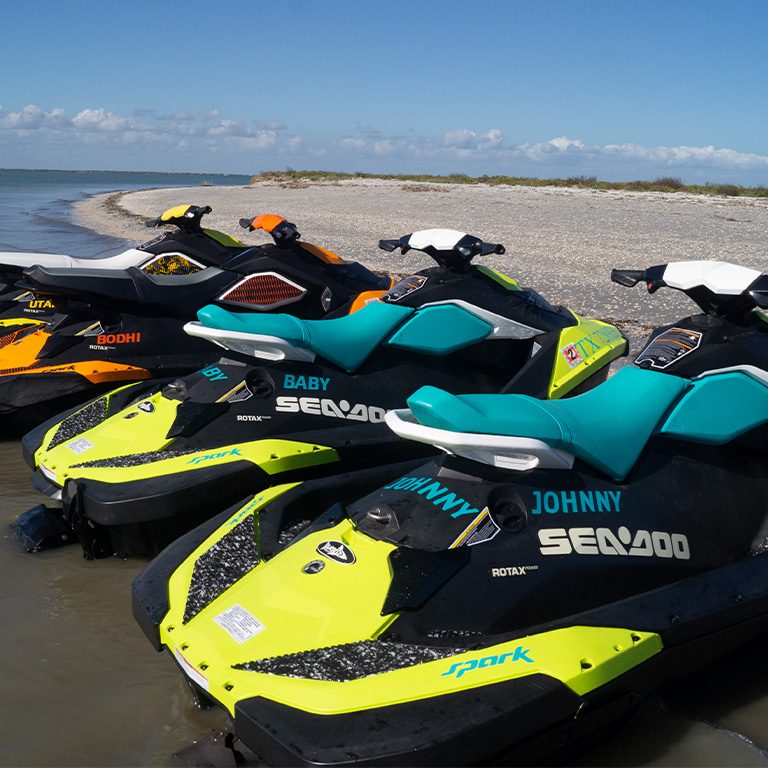 Sea-Doo Spark Jet Skis
For the best experience, we encourage single riders (except young children).
Enjoy a better, more comfortable ride on our two and three-seater Sea-Doo Spark jet skis that allow you to get on the water and share the adventure! As Sea-Doo says, "Memories are more fun the more they're shared." We know this to be true, that's why we are committed to providing your family the best of the best ride you can get on the water.
SUP and Kayaks
We have single, double, and kid size kayaks available for rent. We also Have SUPs (Stand Up Paddle Board) for rent.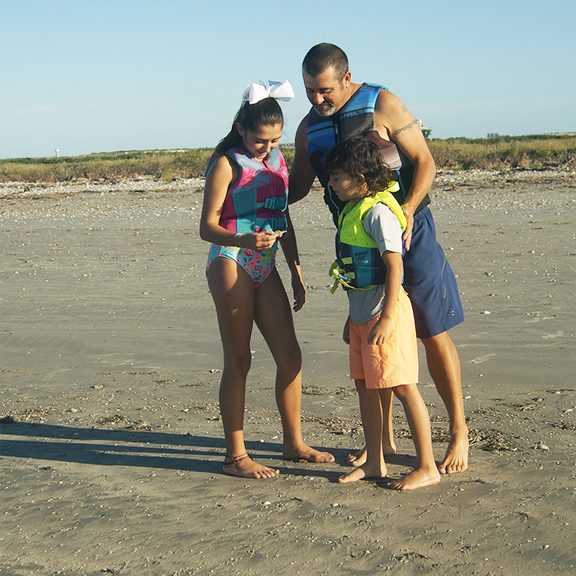 Guided Tour
No other company in Port Aransas offers the opportunity to experience the local islands of Port A with the enthusiasm and knowledge of our Salty crew! One of the most popular spots of the Gettin' Salty jet ski tour is our stop at Seashell Island. Here, you can hop off your jet ski, take a dip, refresh in the water and take a moment to look around. Fill you pockets with shells as big as your hand. As we make our way around the island you may even spot a friendly dolphin or a resident sea turtle. During our 90-minute Jet Ski Tour, your Salty guide will help you explore Port Aransas in the most exhilarating sightseeing adventure on the island. Feel free to rev it up and make a splash…or take your time and enjoy all the magnificent scenery that surrounds you.
Our guided tours are 4:30 PM - 6:30 PM.
If you would like a guided tour for 1 person, please call us at
(361) 748-SALT
for special pricing.
MANDATORY
Please Read Carefully
All drivers and passengers ages 16 and older will need a Valid Government Issued Photo I.D. that includes date of birth.
No photocopies will be accepted.
Anyone born September 1, 1993 or after must complete a Boater Safety Test.
Ready to have fun?
Make your reservation today!
For the best experience, we encourage single riders (except young children).
We have three 3-seaters and two 2-seaters
90 horse power 5 have IBR (intelligent break and reverse)
Storage bins
Closed loop cooling system with technology that prevents corrosive salt water and
damaging debris from entering the engine for increased reliability and piece of mind.
Lightweight and high strength
Wet grip footboards for stability on watercraft
iTC™ (Intelligent Throttle Control) System
Reliable, clean, fun
***Sea-Doo Spark does not produce a one-seater watercraft.
Customer service was phenomenal! The equipment was also in great condition. We had an incredible time. Will definitely book with this company again!
~ DeStanie A.
We had an amazing time chasing the waves today. Gettin' Salty Watersports made the process simple and efficient yet insured we were safe.
~ Katie M.